IoT Aggregator- Service Provider – Mobile Workforce Management
The Platform for
GPS Tracking and IoT
Designed for Reseller Partners & White Labelling
Easy to sell recurring revenue for your business
Thousands of applications for all businesses
IoT Aggregator- Service Provider – Mobile Workforce Management
The platform for GPS Tracking and IoT
Designed for Resellers & White Labelling
Easy to sell recurring revenue for your business
Thousands of applications for all businesses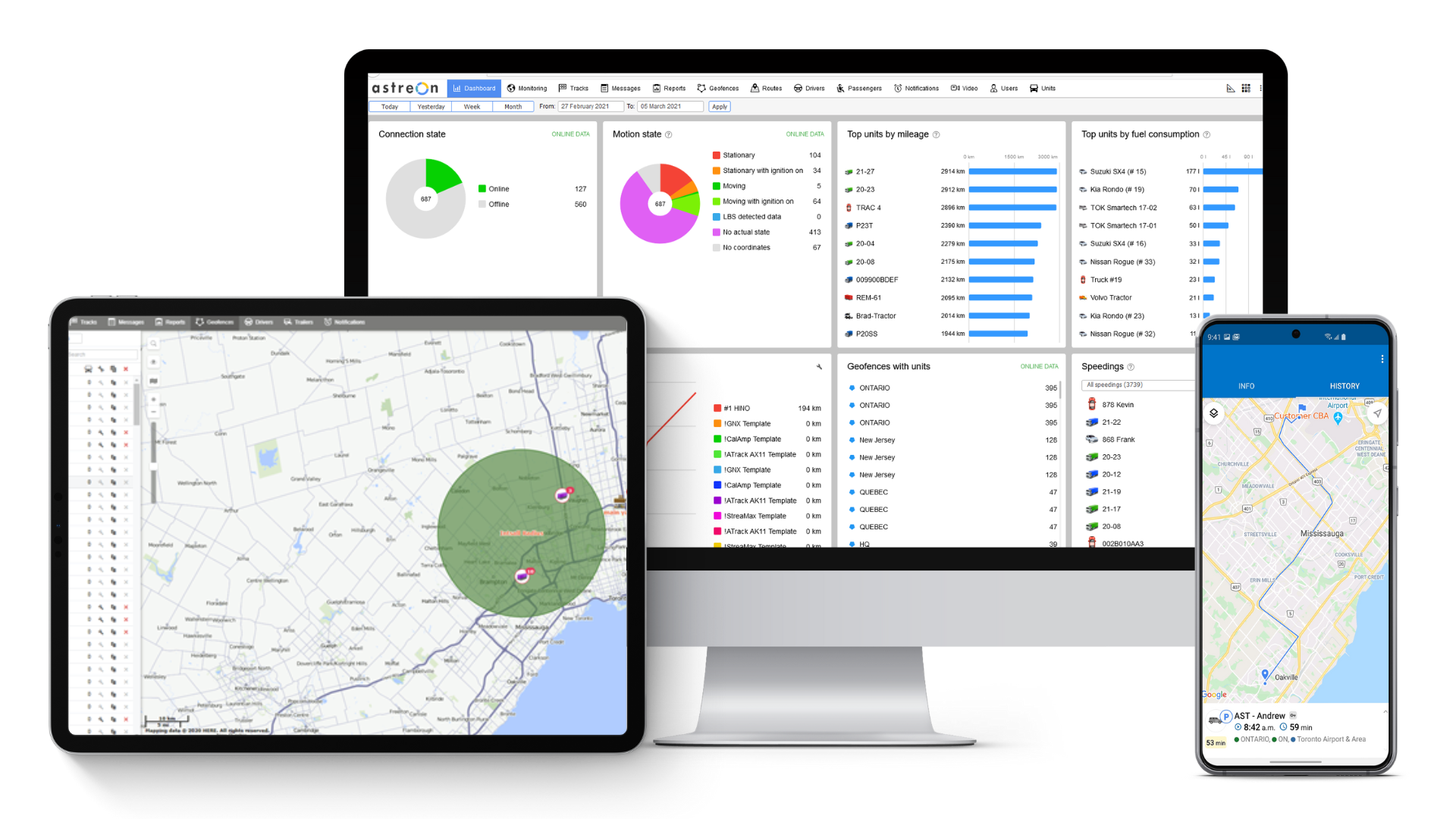 World's Largest IoT Platform
Location & Monitoring for Any Asset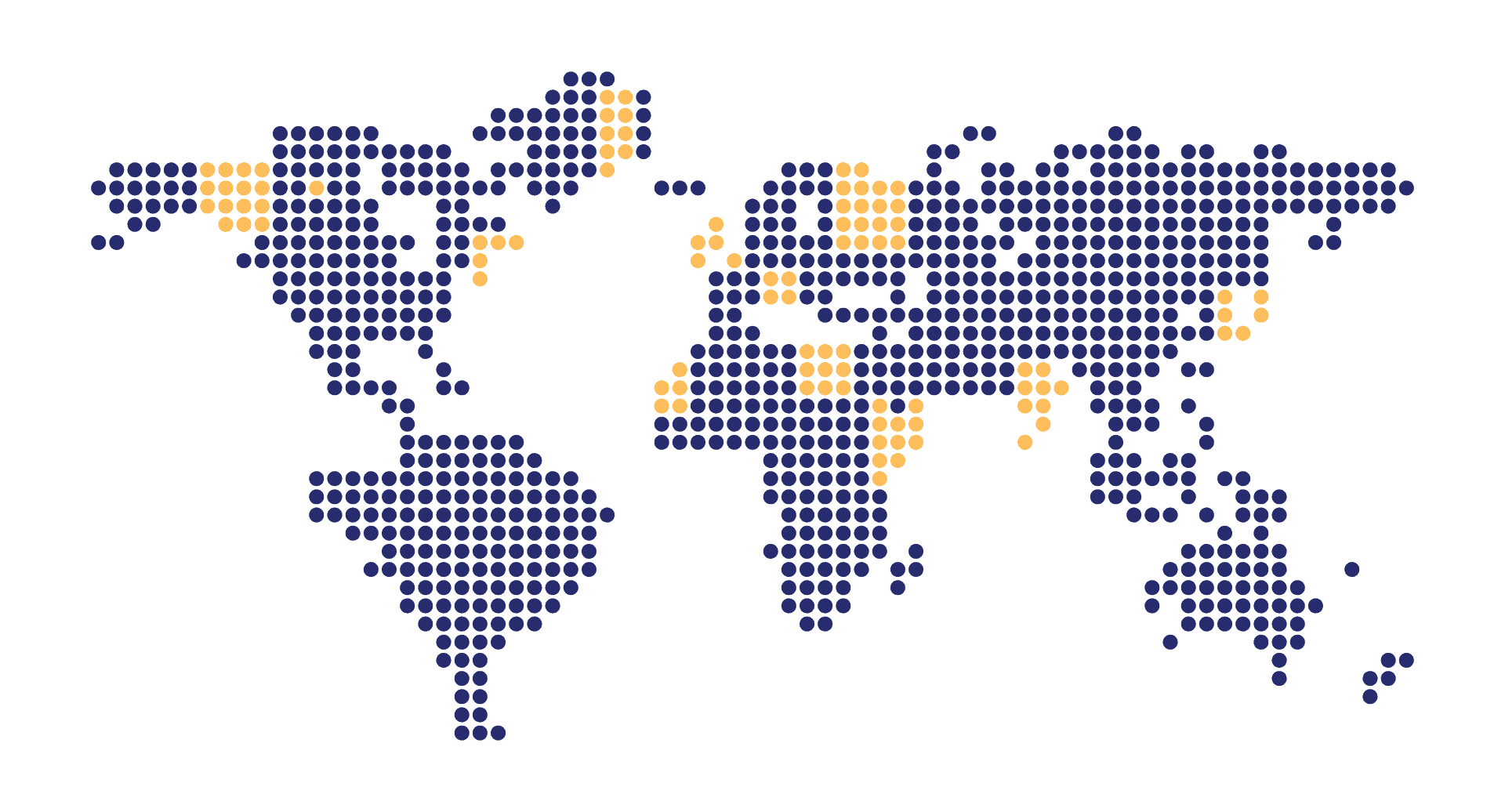 Online Tracking
Split second response to any event
Fuel Management
Calculate fuel consumption, monitor fuel filling & usage
Route Optimization
Reduce mileage and time to destination
Workforce Management
Optimize working hours instead of expanding the team
Sensor data
Analyze more data than a tracker, or CAN bus can provide
Geofence
Trace assets and events within any specified area
Driver Behaviour Control
Save lives, prevent accidents and avoid unnecessary repairs
Video Telematics
See the road and the driver with your own eyes
CLOUD SOLUTION
Astreon Hosting
Our Cloud Management Platform allows businesses to be up and running in no time without the added cost of infrastructure, installation or administration.
SERVER SOLUTION
Astreon Local
A great option for businesses and government entities focusing on compliance, security and scalability.

Personal Tracking
Astreon Mobile turns a mobile device into a tracker eliminating the need for hardware investment.

Delivery Monitoring
Our Dispatch application includes Scheduling, Routing, POD, Driver routing and tools + so much more!

Transportation Management
NimBus manages fixed route vehicles.

Maintenance Management
The web application to plan, control, and record maintenance activities and expenditures

Driver Behavior Monitoring
Eco Driving – the solution to monitor driving behaviour

Solution for Agribusiness
Control crop rotation and field work with Hecterra.

Fuel Data
Automate fuel data collection and reporting on any vehicle and equipment type with us

Mobile Forms
A complete and fully customizable software platform

Operation Management
Digital inspection application with build-in workflows to automate and streamline inspections and repairs.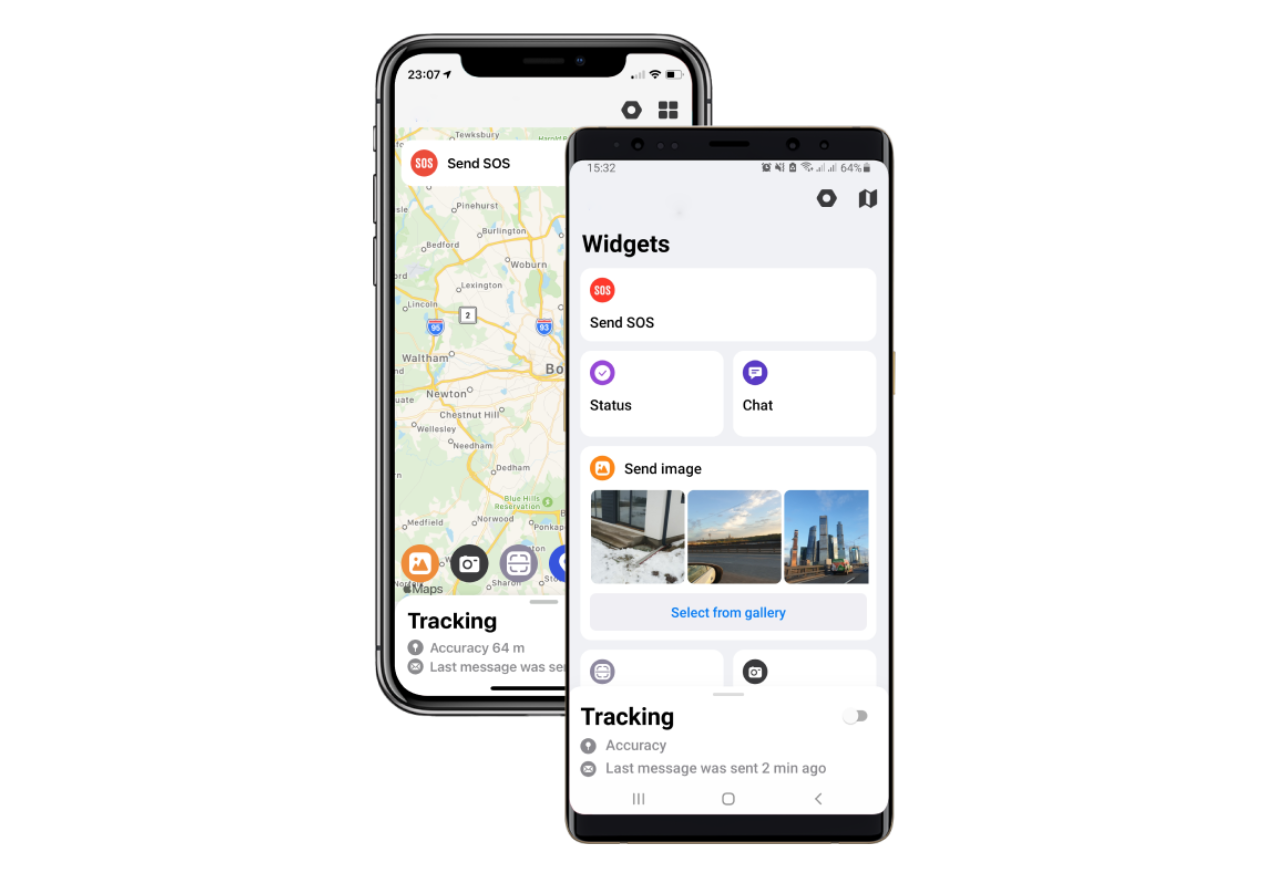 Learn more about Astreon app
for iOS and Android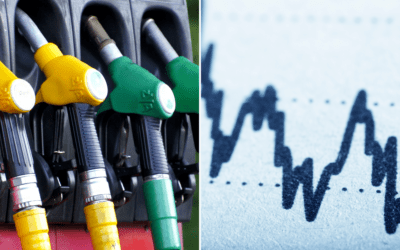 Canada, like most countries globally, is currently grappling with inflation woes. According to Statistics Canada, annual inflation rate rose to 3.3% in July and that's up from 2.8% in June. One of the biggest contributing factors is the surge in fuel prices. According...
read more
For more detailed information we encourage you to engage with us directly. To learn more about our applications and services, get a trial version or request a price quote, please contact us by filling out the form provided below. Our experts will get back to you within one business day.