Mobile and cloud-based fleet operation management solution
OPERATION MANAGEMENT
With fully visual inspection workflows, Driveroo's intuitive, easy-to-use app cuts inspection time, improves accuracy and engages drivers and operators to be more accountable.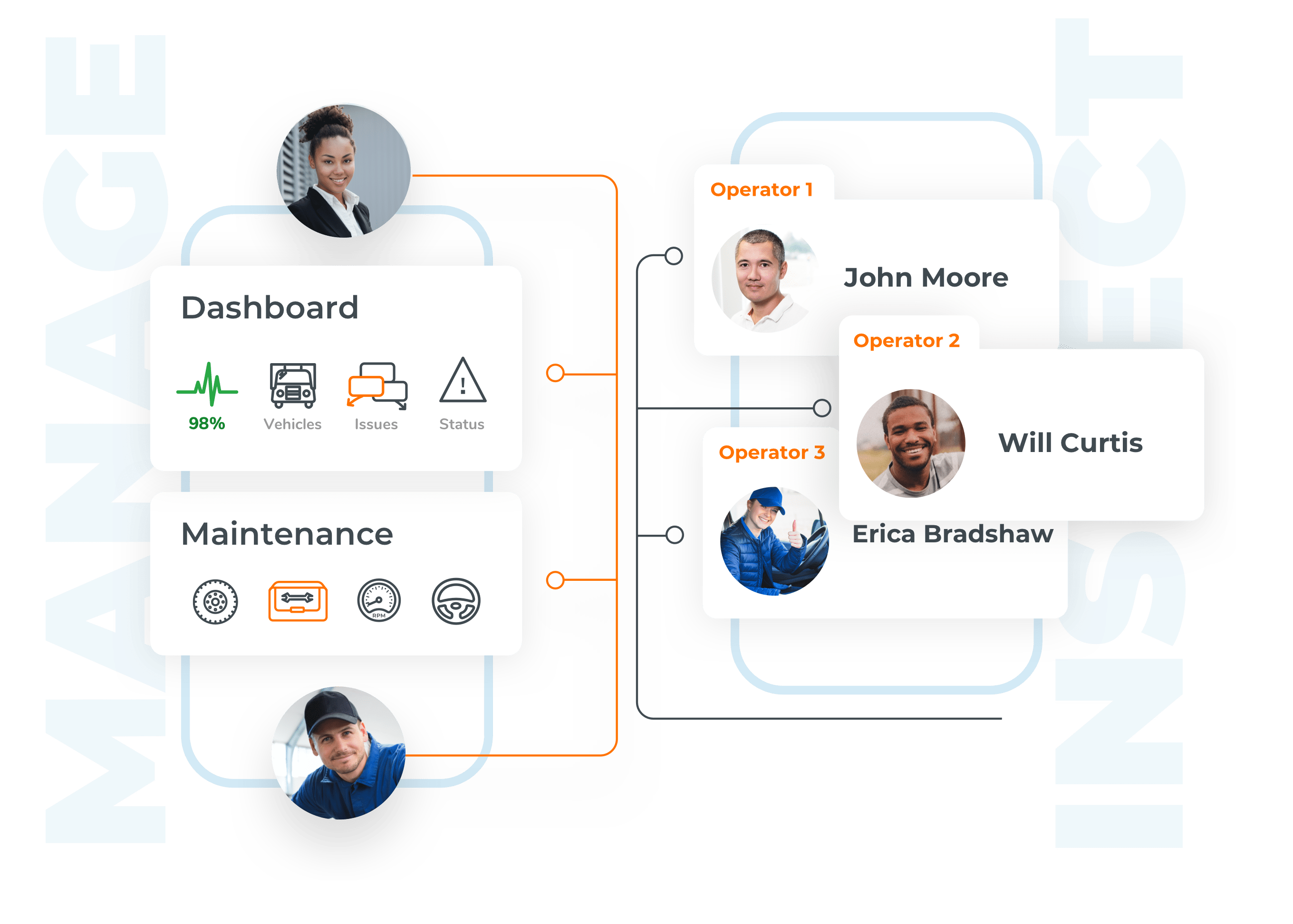 Asset Inspection & Fleet Management
Driveroo is an easy, mobile and cloud-based fleet operation management solution. Offering breakthrough, fully visual inspection workflows, Driveroo's intuitive, easy-to-use app cuts inspection time, improves accuracy and engages drivers and operators to be more accountable.
Driveroo also provides a complete set of digital tools to help streamline fleet operations, and built-in capabilities for alerts, notifications and reminders that keep the whole team aligned and on track.
Replace Paper, See Costs Drop and Productivity Soar
Next Generation Digital Fleet Management
Easier and Faster
Mobile, fully visual, guided digital workflows streamline operations and ensures consistency and quality for all skill levels
A Custom Fit
Driveroo easily adapts to fit your business with the flexibility to add custom tasks or minimize the options for simplicity.
Instant Information
Automate data collection with real-time visibility.
Trends and KPI data available and auditable 24/7 in the cloud.
Visual inspection process
Easy digital inspections are faster and simpler for operators to adopt.
Eliminate the paper
Ensure consistency and improve inspection quality. Add unlimited voice comments and pictures.
 Guide the process
Upscale operator skills with in-context instruction to improve inspections, incident reports, and safety checks.
Flexible & Tailored to Your Business
Easily configure workflows
Standard templates speed up time to value and are quickly modified to meet your needs.
Customize visualizations
Easily add custom visuals of your assets to simplify and speed up digital workflows.
Assign tasks
Easy to add safety, compliance, and maintenance tasks with instruction and training.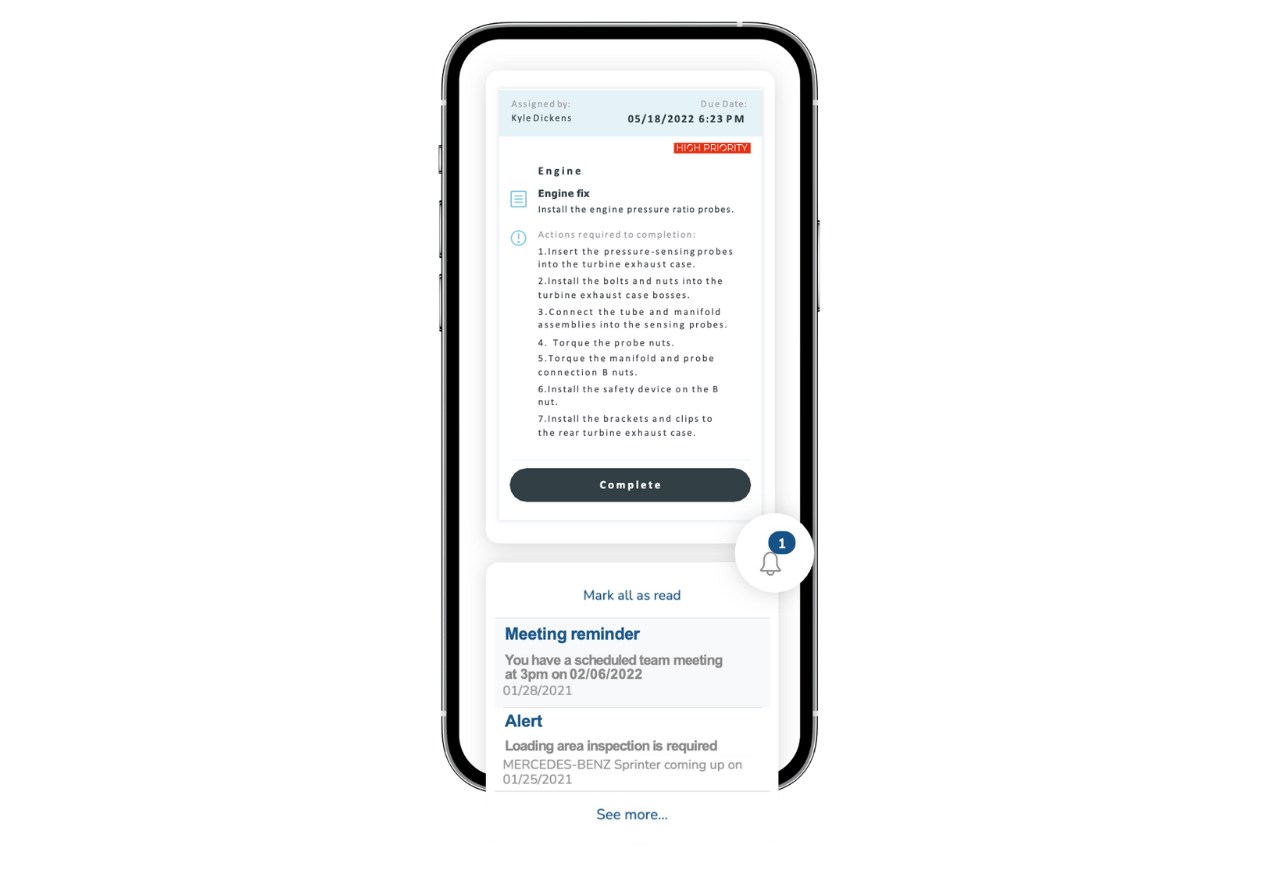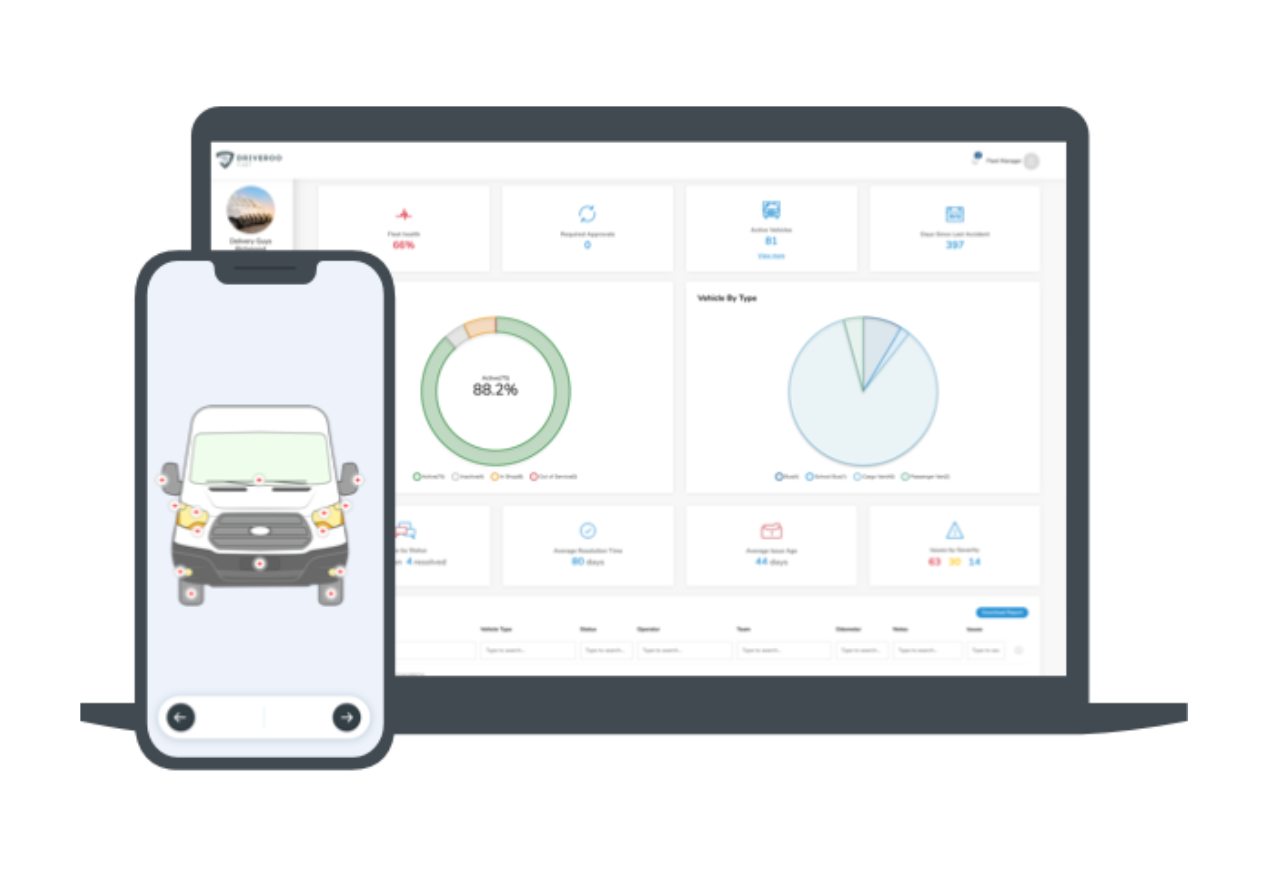 Maximize Asset Availability
Stay ahead of problems
Immediately see any issues and automatically generate work orders to improve response time.
Simplify preventative maintenance
Customize maintenance using mileage or operating hours, and set up alerts and reminders for your team.
Lower costs
Detailed history of inspections with pictures optimizes the allocation of maintenance resources and avoids unnecessary repairs.
Actionable Information 24/7
Real-time data visibility
Instant access to inspections, checklists, incident reports and task completion status.
Reminders and alerts
Improve team productivity and simplify handoffs between team members.
Business insight at your fingertips
Create dashboards with custom KPI's, track trends and monitor costs.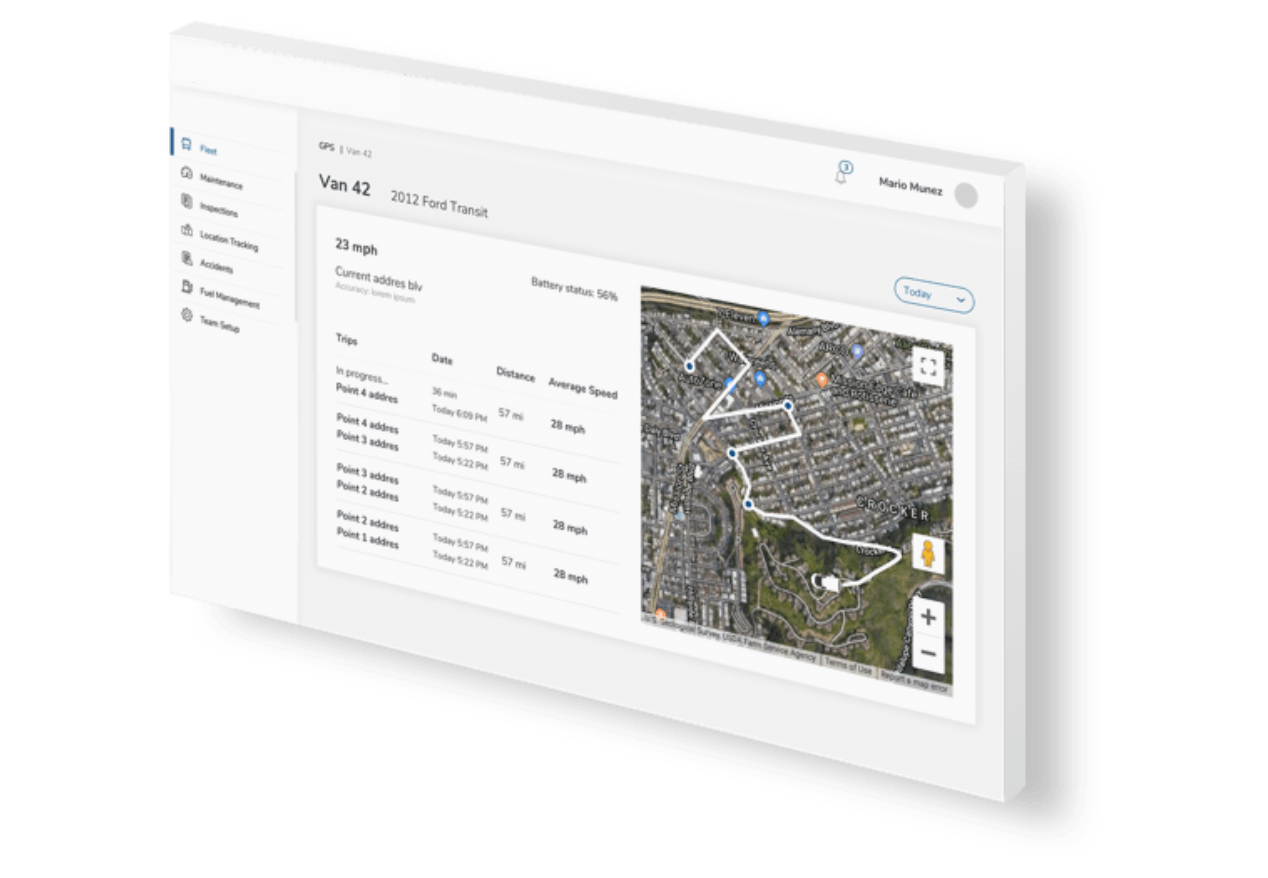 Forget the Paper-Based Nightmare
Make the Transition to a Digital Workflow
Mobile Inspections
The Driveroo mobile inspection app delivers a faster, more efficient mobile inspection process that enables swift corrective action. Empower your operators and maintenance technicians to collaborate in real time using their existing mobile devices.
Analysis & Reporting
Analyze data and design easy-to-read reports to gain a deeper insight into your business operations. Make decisions driven by reliable data collection and thorough analysis of cost and efficiency.
Asset Management
Manage business assets more easily with the smart mobile inspection app that streamlines the processes of recording and sharing data. Communicate with team members in real-time and boost productivity through data-driven decision-making.
Maintenance Planning
Schedule routine maintenance procedures. Reduce downtime and avoid expensive corrective actions with better preventive maintenance.
Real-time Visibility
Keep your finger on the pulse of your business with instant access to every inspection, every work order and every task. See completion status and get alerts when issues arise.
Schedule Reminders
Set up inspection alerts and schedule notifications for everyone in your team, so that all the information reaches the right people at key points in the inspection process.
Integrations & API Connectivity
Integrate Driveroo with your core business applications for end-to-end digital automation. Driveroo's open API and the Driveroo Concierge make it easy.
For more detailed information we encourage you to engage with us directly. To learn more about our applications and services, get a trial version or request a price quote, please contact us by filling out the form provided below. Our experts will get back to you within one business day.