Employee GPS Tracking Solution
Mobile Workforce Management
Astreon Personal Tracker is an easy-to-use app that turns your smartphone or tablet into a tracker.
Astreon Personal Tracking is suitable for employee GPS tracking in any business area.
Access to relevant data
The information is automatically updated and displayed in a modern and user-friendly interface on the smartphone screen.
Support for various data types
Employees can send photos, SOS messages, or location data by simply tapping the button.
User statuses
The application allows using statuses (Busy, Available, Away, etc.) to inform about the employee's activities instantly.
Using QR codes
Employees can log in with a QR code and also use WiaTag as a QR and barcode scanner.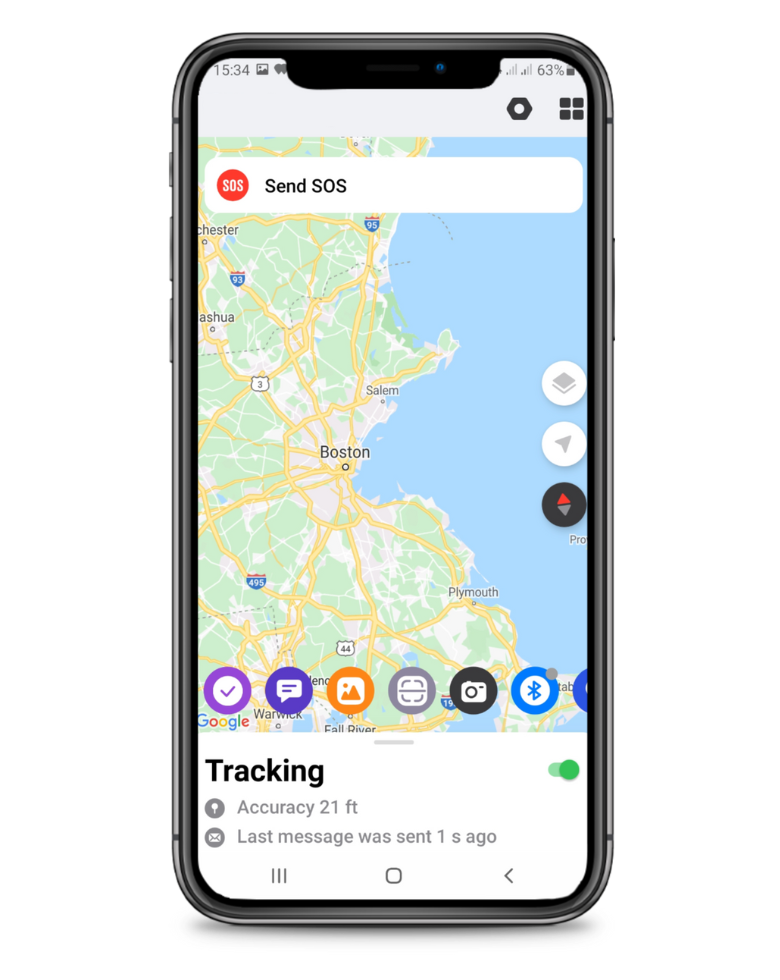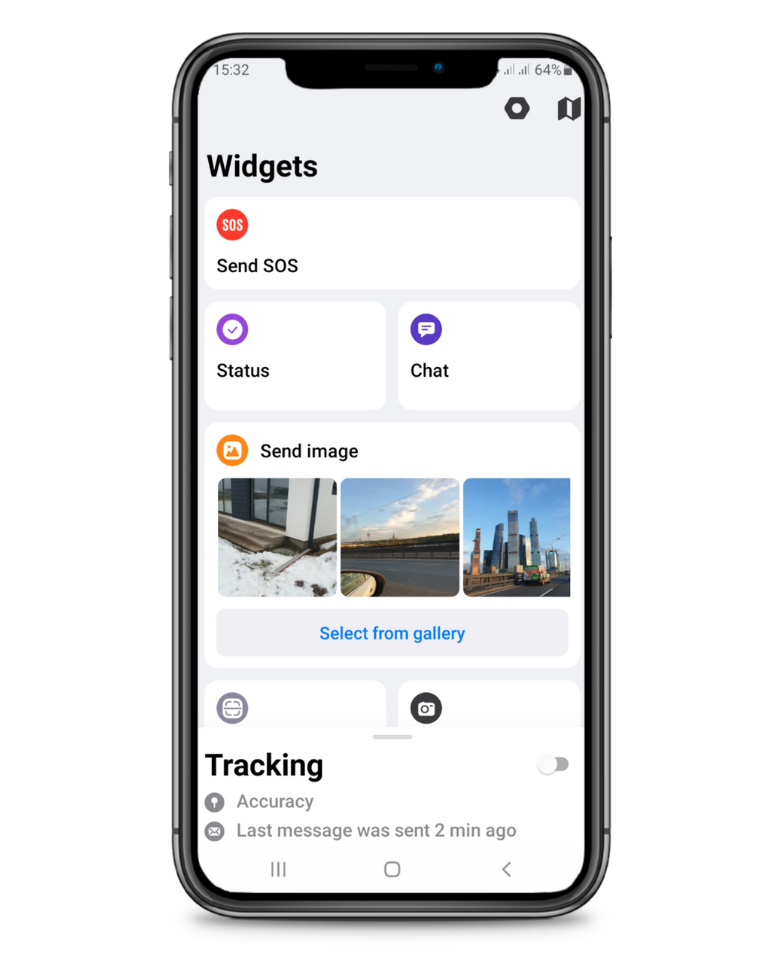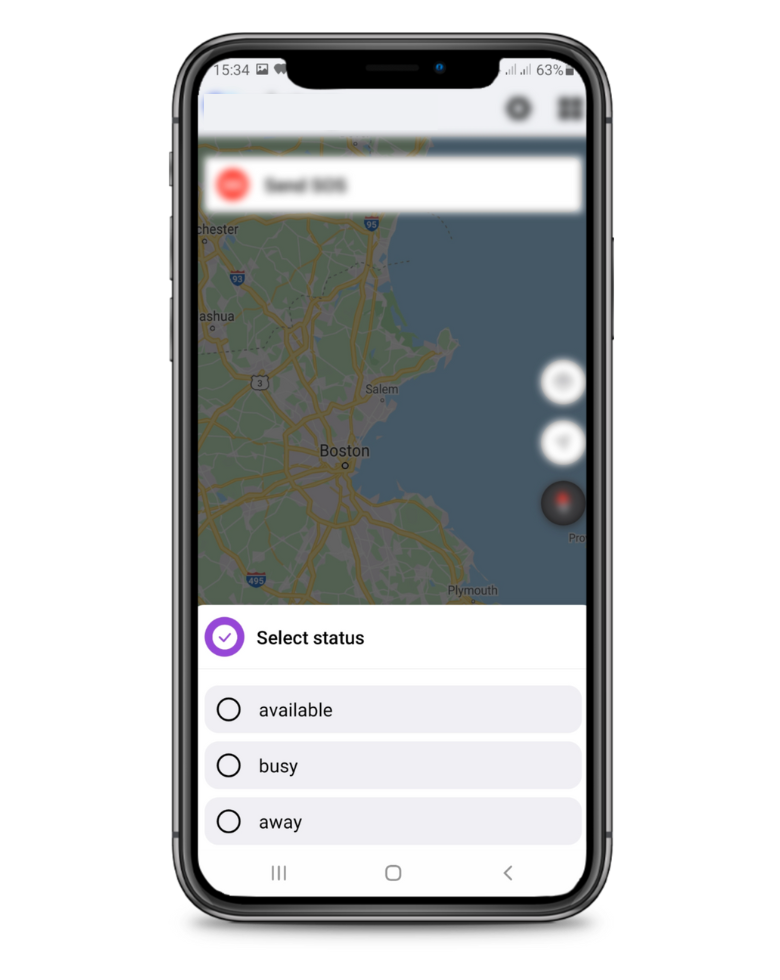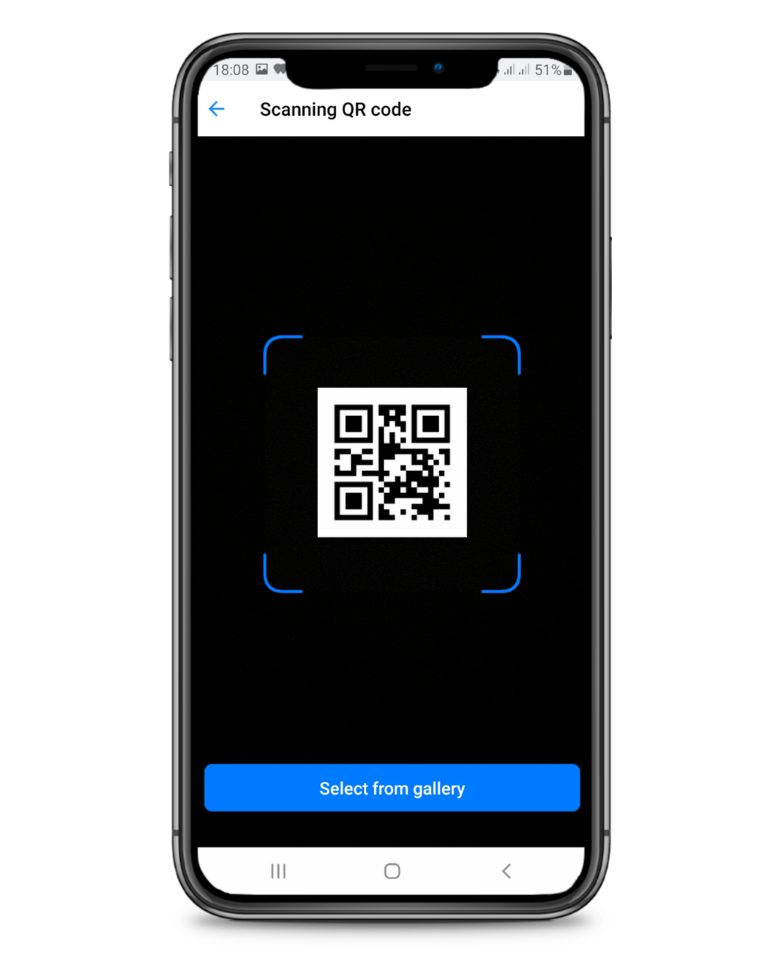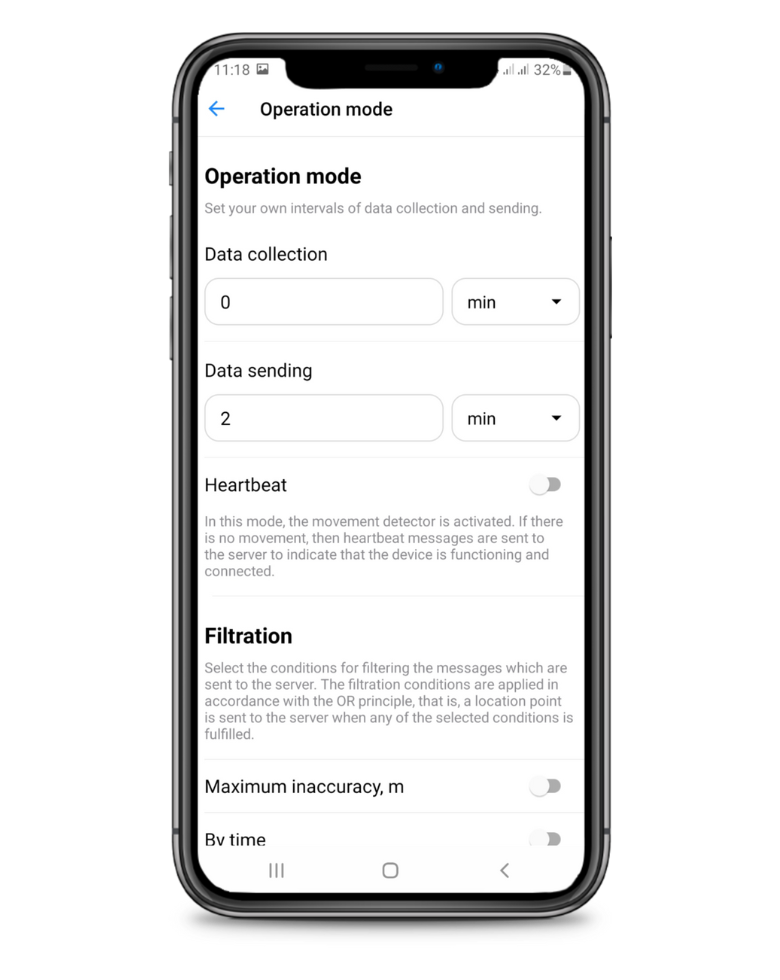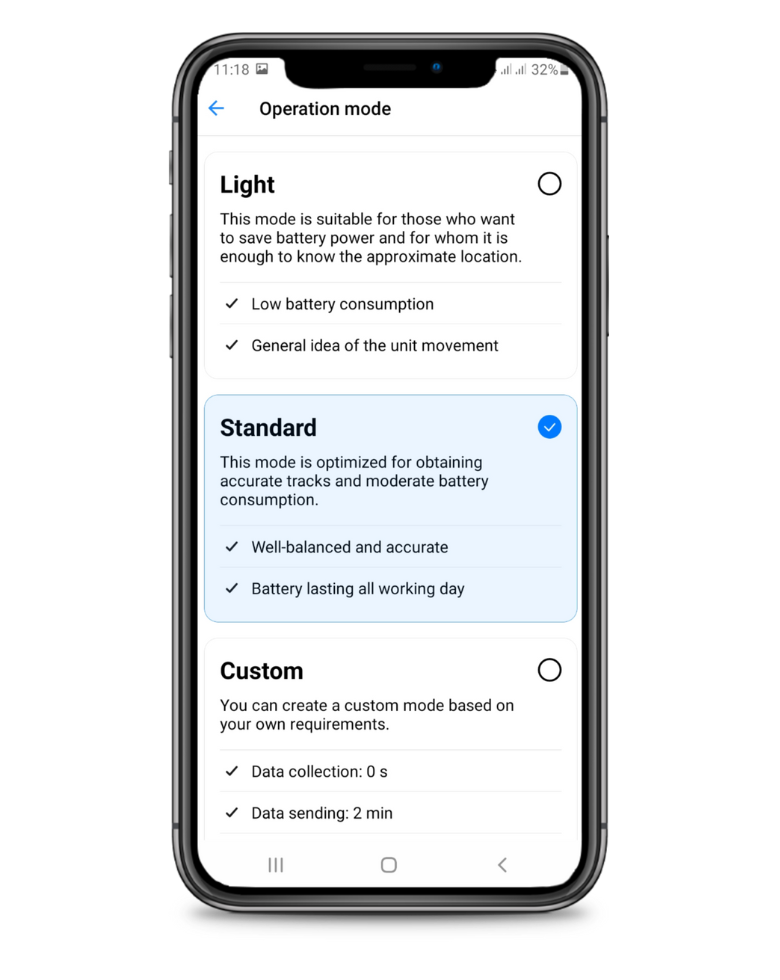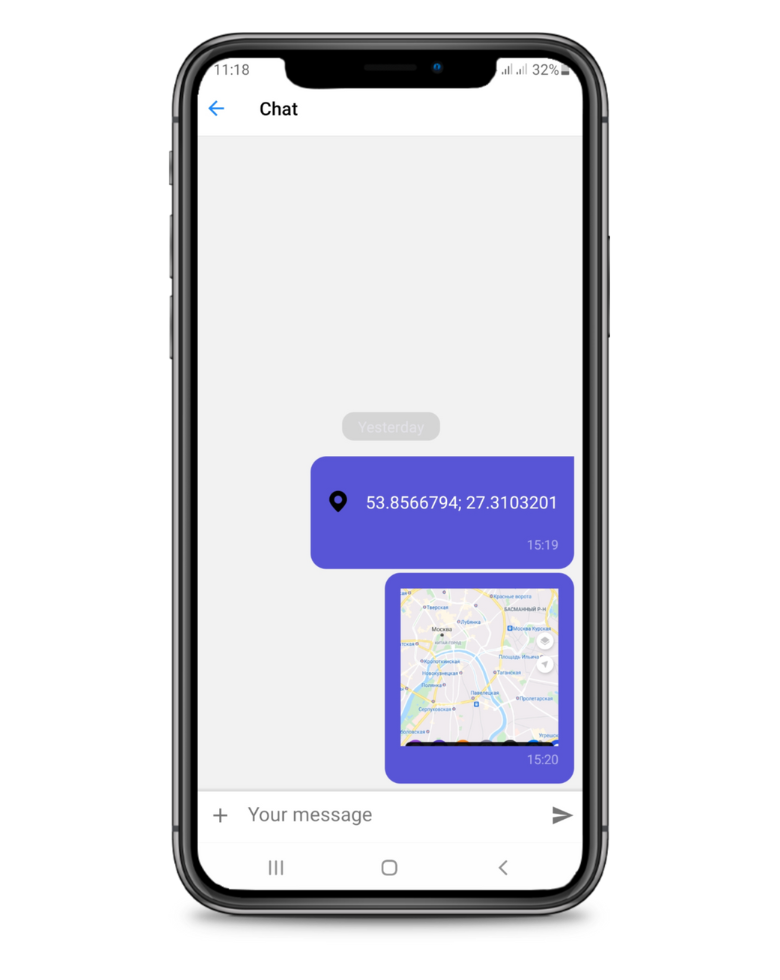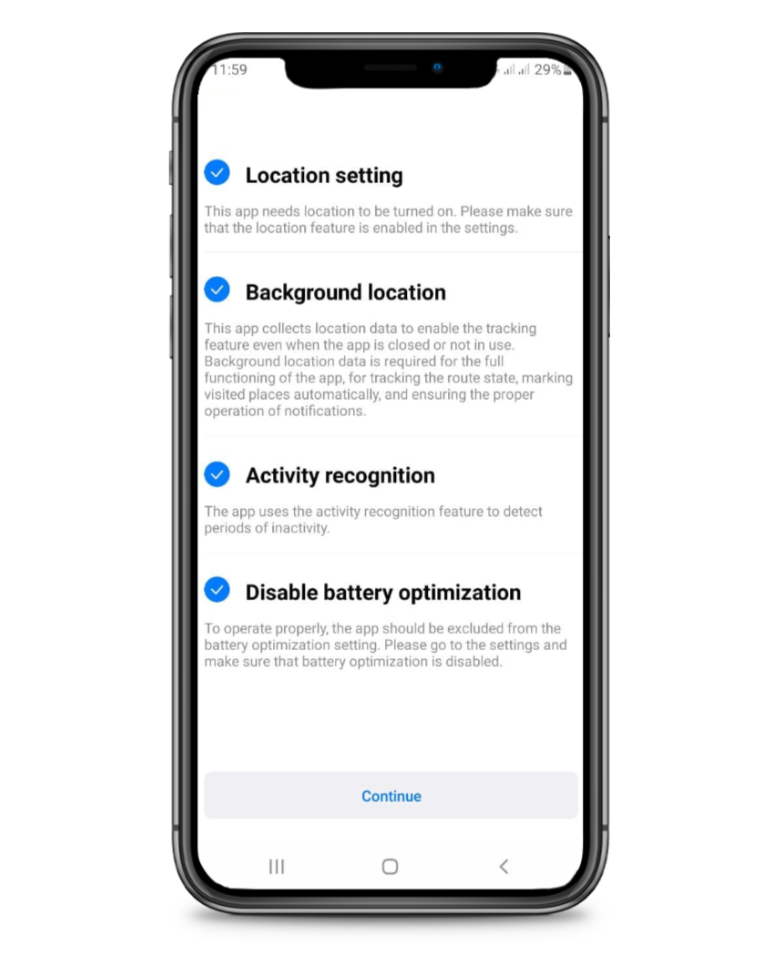 Suitable operation mode
Depending on the required data accuracy and the desired battery consumption, the user chooses from the available Astreon operation modes or creates a custom own.
Remote control
An integrator or employer can change settings, get logs and troubleshoot issues without physical access to the employee's smartphone.
Communication with workers
The application allows one to chat with workers, receive alerts, and request coordinates and photos.
Interaction with BLE beacons
The user's smartphone can be connected to a BLE device, and Astreon will detect such a beacon nearby and send this information to the monitoring system.
Getting started with Astreon Mobile is easy
Astreon Mobile is a fully-featured and effective mobile workforce management service.
Build your monitoring ecosystem without employing additional hardware.
Use workers' smartphones as tracking devices.

Astreon Mobile in your App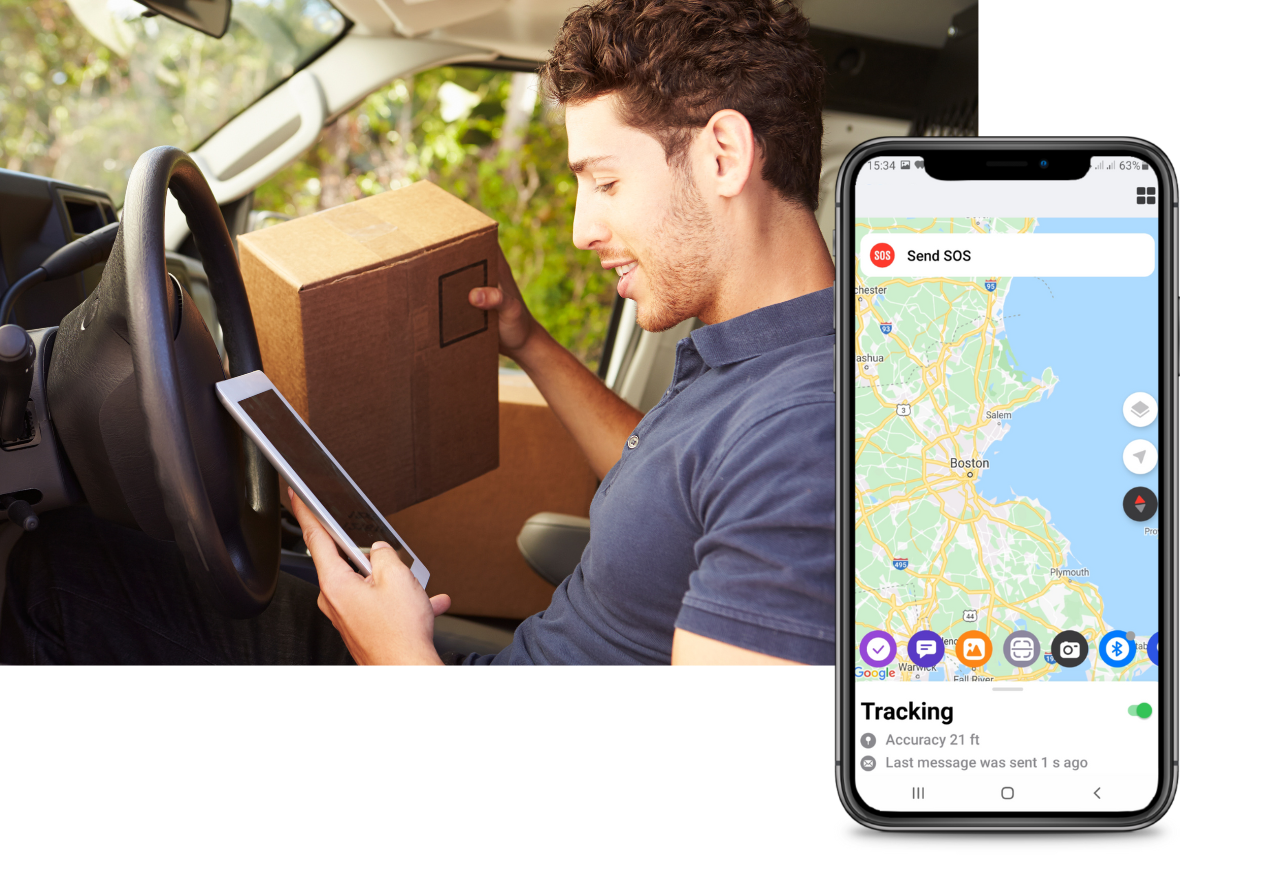 Use the WiaTagKit library to add the GPS tracker functionality to a custom application.
Powered by Gurtam, our mobile app can be embedded into your own enabling a single application used by your field workers, and retains all functions of Astreon Mobile.
With WiaTagKit, you get our ready-made components, which means you don't have to spend extra time and money on developing this functionality into your own app. The extended communication protocol for Astreon helps you release the new features faster. The library can be used for iOS, Android, and any devices with Java app support.
Mobile Workforce Solution Resources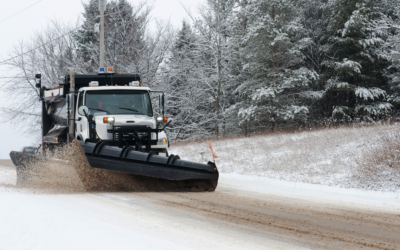 As winter approaches, Canada's vast landscapes transform into a snowy wonderland. However, for fleet managers responsible for snowplows and winter maintenance vehicles, this season also presents many challenges. Keeping roads clear, ensuring driver safety, and...
read more
For more detailed information we encourage you to engage with us directly. To learn more about our applications and services, get a trial version or request a price quote, please contact us by filling out the form provided below. Our experts will get back to you within one business day.